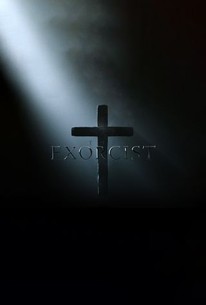 Tv Season Info
Two very different men tackle a family's horrifying case of demonic possession.
Genre:

Horror

Network:

FOX

Premiere Date:

Sep 29, 2017

Exec. Producers:

Rolin Jones, James Robinson, David Robinson, Barbara Wall, Rupert Wyatt, Jeremy Slater.
Episode subtitles
Note: Bookmark this Page to be Updated on latest Subtitle releases for this series!
Cast

Alfonso Herrera
as Father Tomas

Ben Daniels
as Father Marcus

Kurt Egyiawan
as Father Bennett

John Cho
as Andy Kim
Brianna Hildebrand
as Verity

Zuleikha Robinson
as Mouse

Li Jun Li
as Rose
Alex Barima
as Shelby
Cyrus Arnold
as Truck
Hunter Dillon
as Caleb
Amélie Eve
as Grace
Torrey Hanson
as Cardinal Guilott

Warren Christie
as Jordy
Philip Craig
as Cardinal Caro
Michael D. Adamthwaite
as Greg
Timothy Webber
as Ted Holmstrom
Hayley Sales
as Female Reporter
Giu Carol
David Hewlett
Preston Vanderslice
as Male Reader
Lynn Gerbec
Zibby Allen
as Cindy
Elizabeth Allen
as Cindy
Rochelle Greenwood
as Lorraine
Beatrice Kitsos
as Harper
Karin Konoval
as Sister Dolores
Jason Burkart
as Cashier
June B. Wilde
as Eremko – Colleen Holmstrom
Wren Roberts
as Local Guy
Alan Colodey
as Belgian Priest
Jay Brazeau
as Tribunal President
Colin Foo
as Chosen One
Show More Cast