(Last Updated On: October 13, 2017)
Supernatural: Season 13
(2017)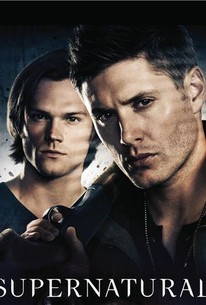 Tv Season Info
Season premieres on Oct 12, 2017
Twenty-six years ago, Sam and Dean Winchester lost their mother to a mysterious and demonic supernatural force. Subsequently, their father raised them to be soldiers. He taught them about the paranormal evil that lives in the dark corners and on the back roads of America … and he taught them how to kill it. This haunting series follows the Winchester brothers as they crisscross the lonely and mysterious back roads of the country in their '67 Chevy Impala, hunting down every evil supernatural force they encounter along the way.
Ep2.  Download subtitles | Coming soon
Ep3. Download subtitles | Coming soon
Ep4. Download subtitles | Coming soon
**Note: Bookmark this page to Know when more subtitles for this Series becomes available on Netraptor subtitles.
Cast

Jared Padalecki

as Sam Winchester

Jensen Ackles

as Dean Winchester
Alexander Calvert

as Jack
Mark Pellegrino

as Lucifer


Mark A. Sheppard

as Crowley

Jeffrey Vincent Parise

as Asmodeus
Show More Cast
Reviews are culled from: Rotten Tomatoes.