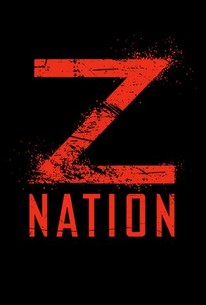 Tv Season Info
Season 4 begins with a mind-bending jump in time. Murphy and Warren find themselves alive in Zona, the zombie free playground for billionaires.
Meanwhile, the rest of our heroes are fighting alongside the last of the humans against the mutated Zombie Virus and the unkillable "MAD-Z's."
Warren's mysterious dream of a black rainbow and flesh-eating black rain propels the season forward and puts our heroes in the middle of an even worse Zompocalypse.
Here they will have to battle Jugalo Zombies and find the Zombified President of the United States — or at least his thumb.
Genre:

Action & Adventure

Network:

SyFy

Premiere Date:

Sep 29, 2017

Creator:

Karl Schaefer

Exec. Producers:

Karl Schaefer, John Hyams, David Michael Latt, Paul Bales
Episode subtitles:
Note: Bookmark this Page to be Updated on latest Subtitle releases for this series!
Content and reviews from: https://www.rottentomatoes.com/tv/z-nation/s04/.